Captcha Settings
WordPress form Captcha is a method of verification via a picture. In this way, your website can understand that the user meant to fill in and submit forms is not a robot but a human. Captcha looks like a picture with symbols that the user has to recognize and afterward type into the bar. Surely, you've already met captchas on different sites.
If you want to add a captcha to the WordPress form, the Captcha Settings menu section can help you. Unfold it and turn the Enable reCAPTCHA v3 form verification toggle on.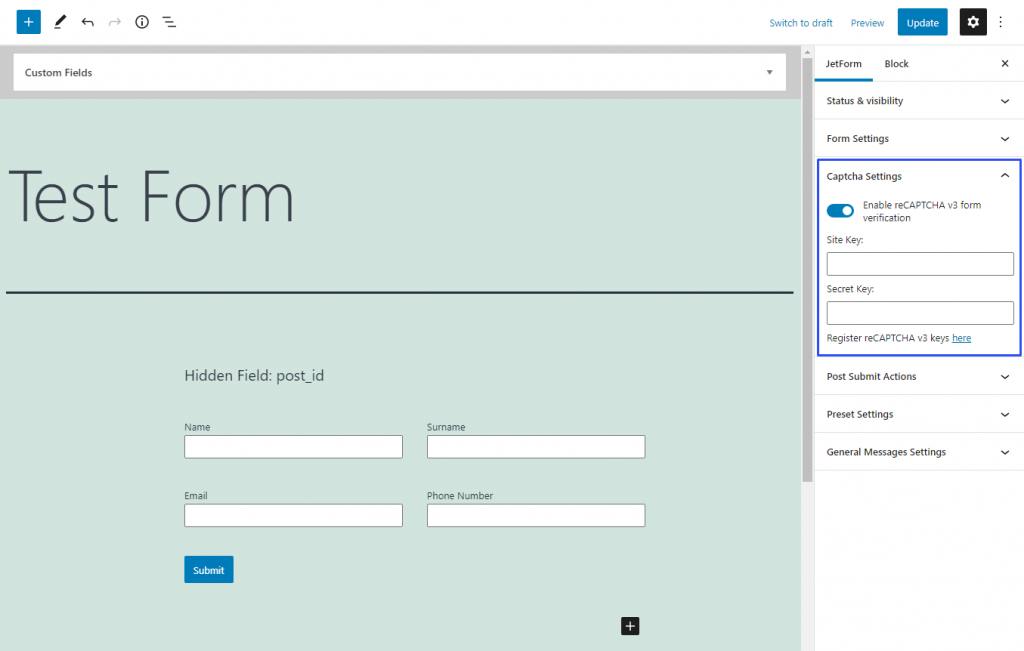 To add Captcha to WordPress contact form, you need two codes – Site Key and Secret Key – that you can obtain on the Google reCAPTCHA page, so go there.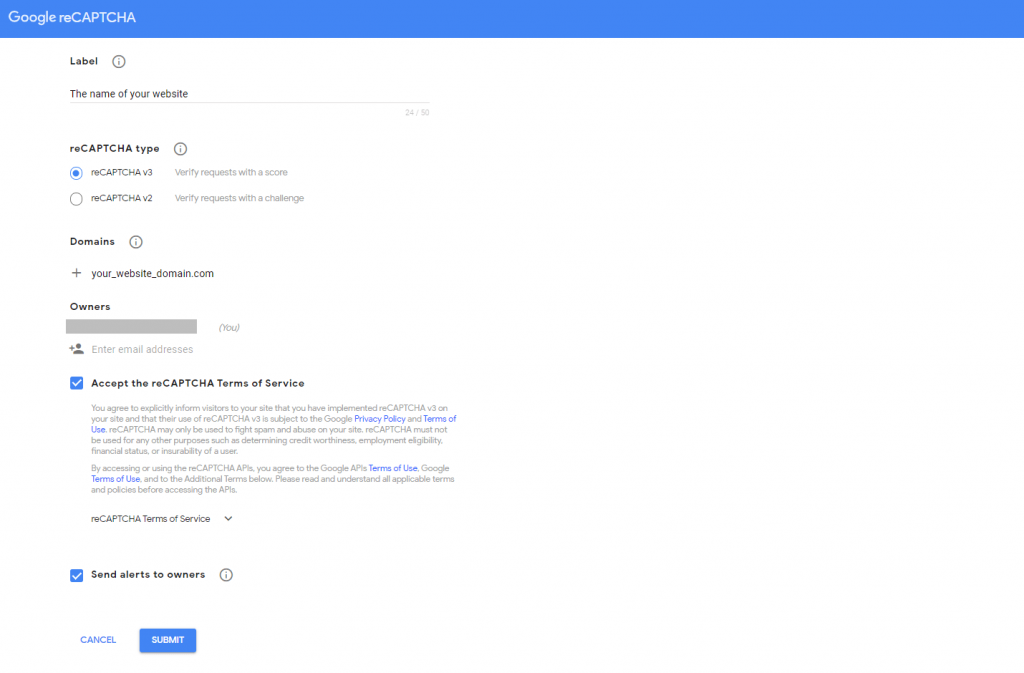 Label – type the name of your website into this bar;
reCAPTCHA type – JetFormBuilder is compatible with reCAPTCHA v3, so choose this option;
Domains – this is a bar for your website domain. You can add several domains if you have them;
Owners – the email of the Google account you are currently logged in will automatically appear here. However, you can add more owners by clicking the button with the plus-shaped icon;
Accept the reCAPTCHA Terms of Service – read the Terms of Service and tick the checkbox if you have no objections;
Send alerts to owners – if you tick this box, Google will send alert messages to the emails you added in the Owners section every time the user fails to pass the verification.
After filling this form, press the "Submit" button.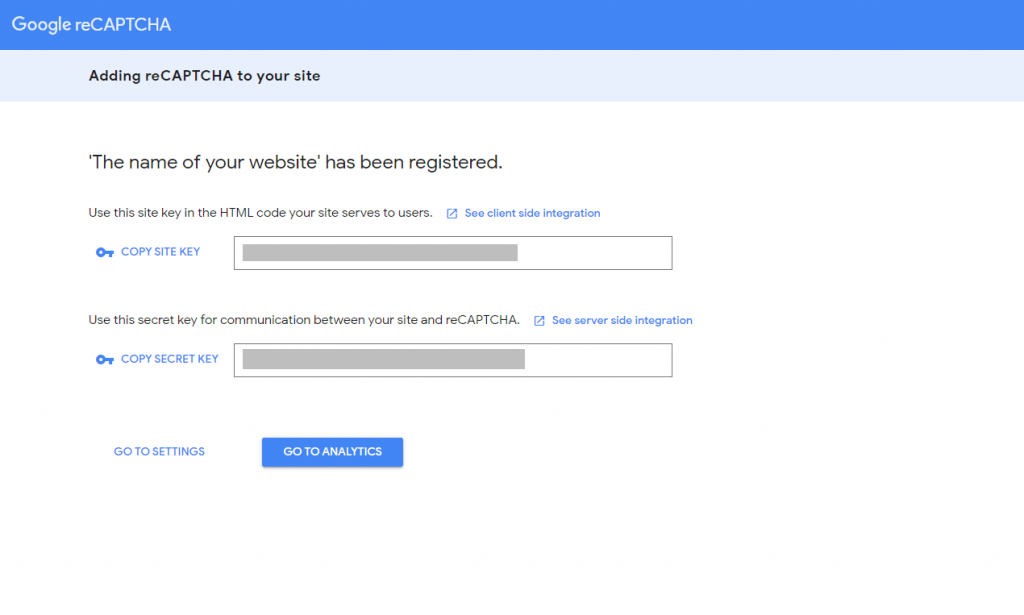 You will be immediately redirected to the page with the Site Key and Secret Key. Copy and paste them to the corresponding fields of the Captcha Settings menu section.