Creating a form
JetFormBuilder plugin adds a separate menu tab to your website's dashboard – JetForms. To create a new form, login to the WordPress dashboard and go to JetForms > Add New.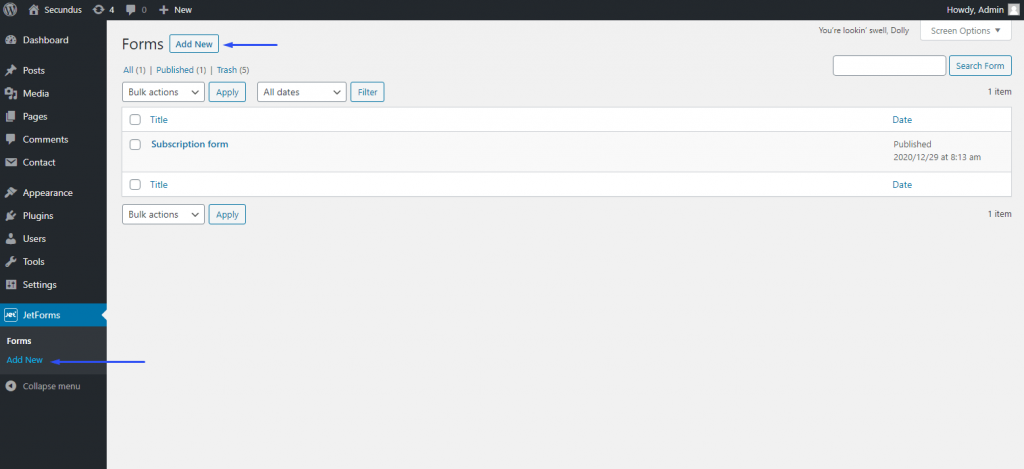 You will be redirected to the blank editing window with the default form fields – Hidden, Text, and Submit Fields. Just like in any other Gutenberg editing window, there is a bar for the form's title at the top, and all the settings are placed in the right-side column.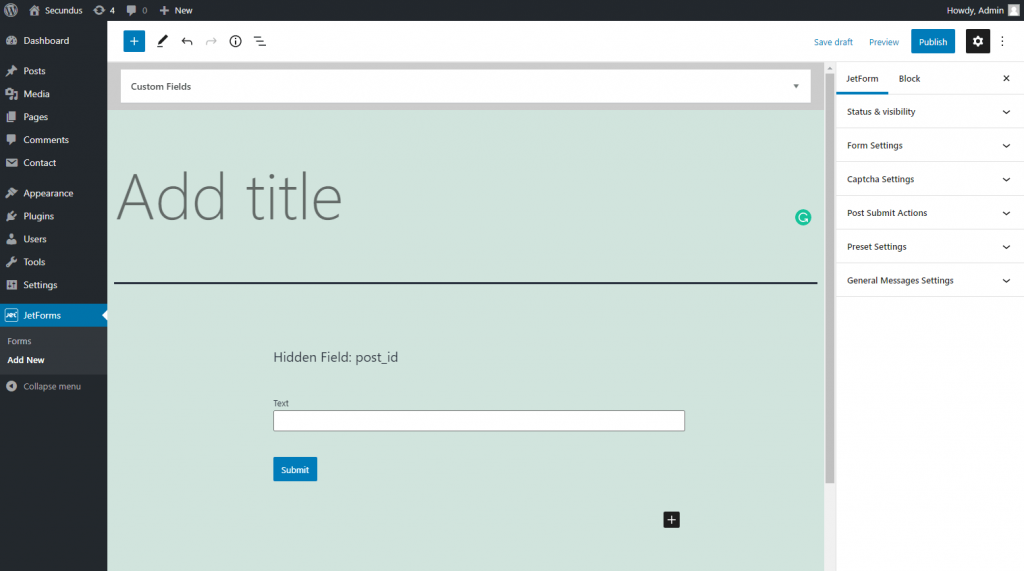 Fields
You can add any blocks that are available to you. To create a layout with several columns, you can add a Column block. To add a new field, simply click on the "Add Block" button that is located on the page under the default blocks and select the necessary field. Or, you can open the blocks menu by hitting the "Add Block" button that is placed in the left upper corner of the editing page. All the form field blocks are in the Jet Form Fields section.
Settings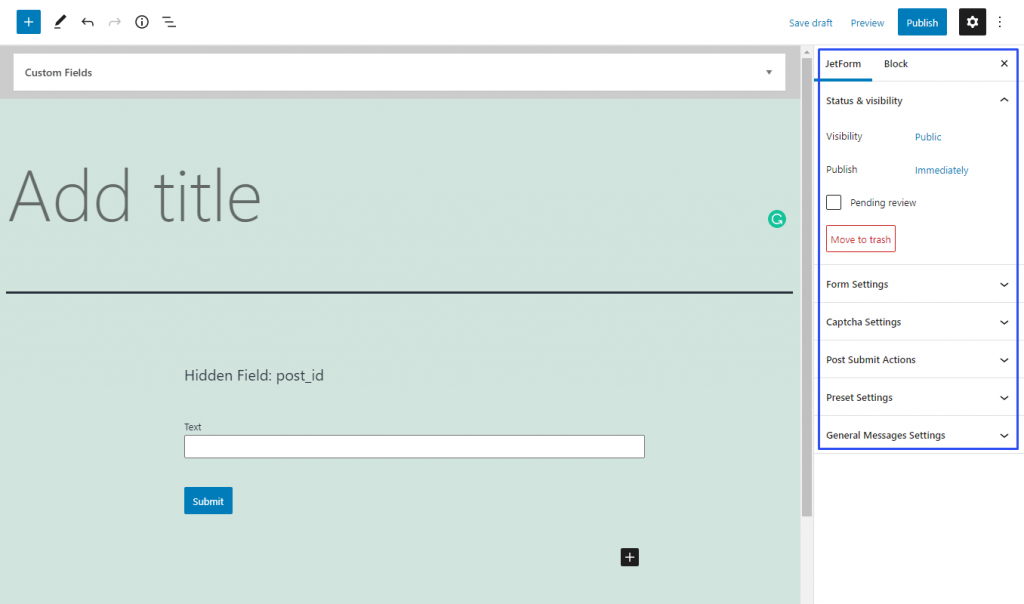 Besides the default Status & Visibility menu tab, every form of the JetFormBuilder plugin has the following settings sections: