Store Form Record Action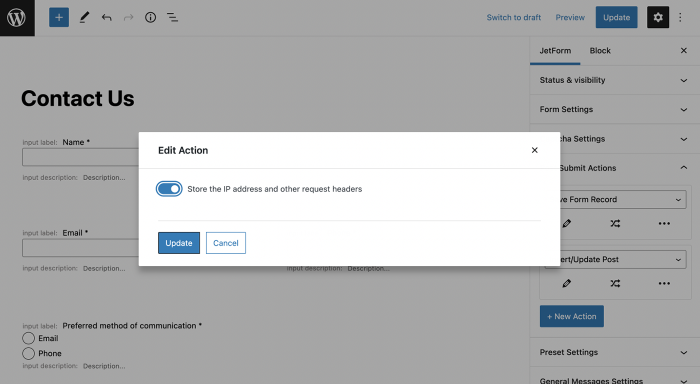 Store Form Record is a post-submit action that stores the form entries in the database and makes them easily аccessible from the dashboard.

This action keeps complete information regarding the forms submitted by a user. It will include the data entered into the form fields, as well as performed post-submit actions and errors.
How to Use Store Form Record Action
Go to WordPress dashboard > JetFormBuilder > Forms. Open a previously created form and proceed to the Post Submit Actions section.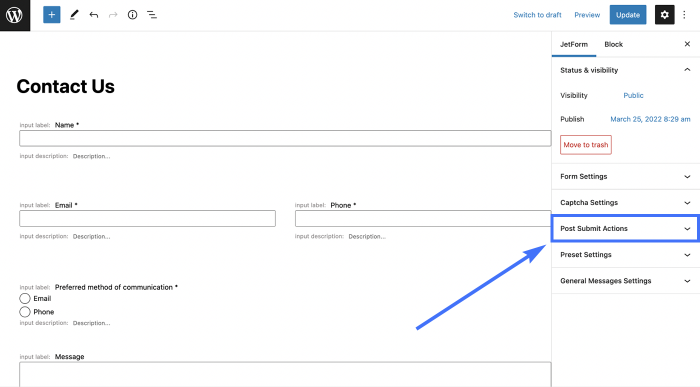 Unfold it and click on the "New Action" button.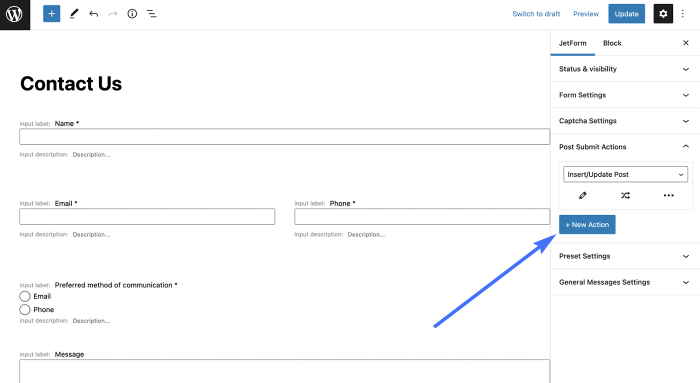 Select the "Save Form Record" option from the drop-down list. Click on the pencil-shaped button to edit the action and proceed to its settings.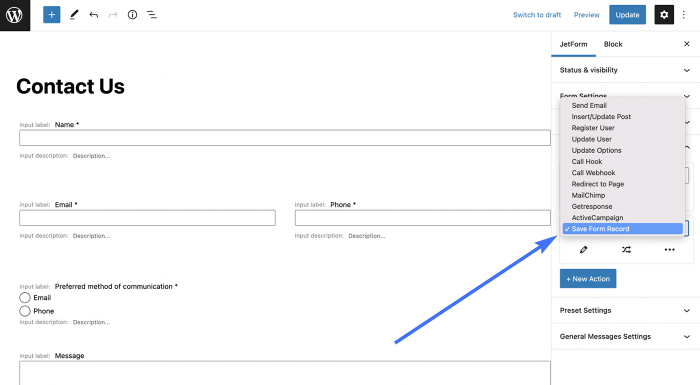 If you want to save the user's IP address and User-Agent data, then enable the Store the IP address and other request headers switcher in a pop-up settings window. Don't forget to update the action and form itself.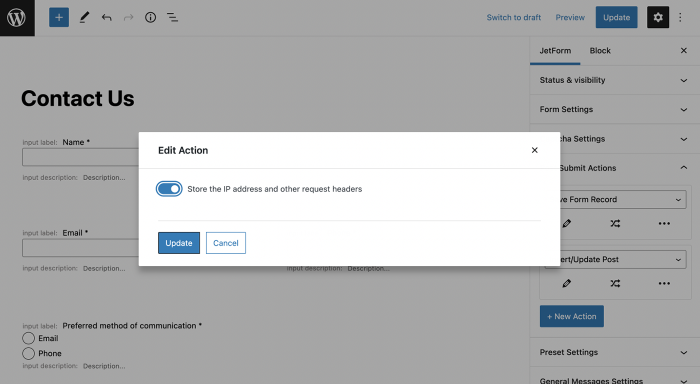 The form can be filled in and sent now.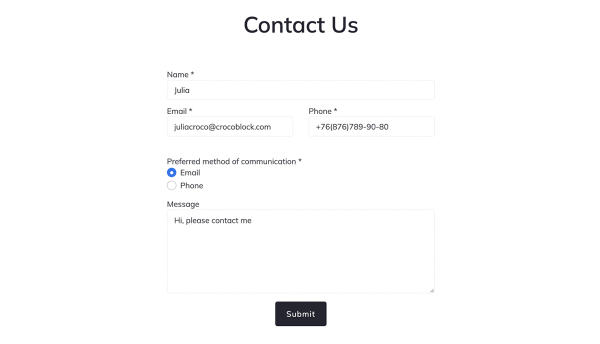 Once it's submitted, you can proceed to the WordPress Dashboard > JetFormBuilder > Form Records tab.
When you open a submission, there will be a Form Record page displaying complete form information.

Now you know how to store the form data and easily review it in the WordPress dashboard.