Submit Field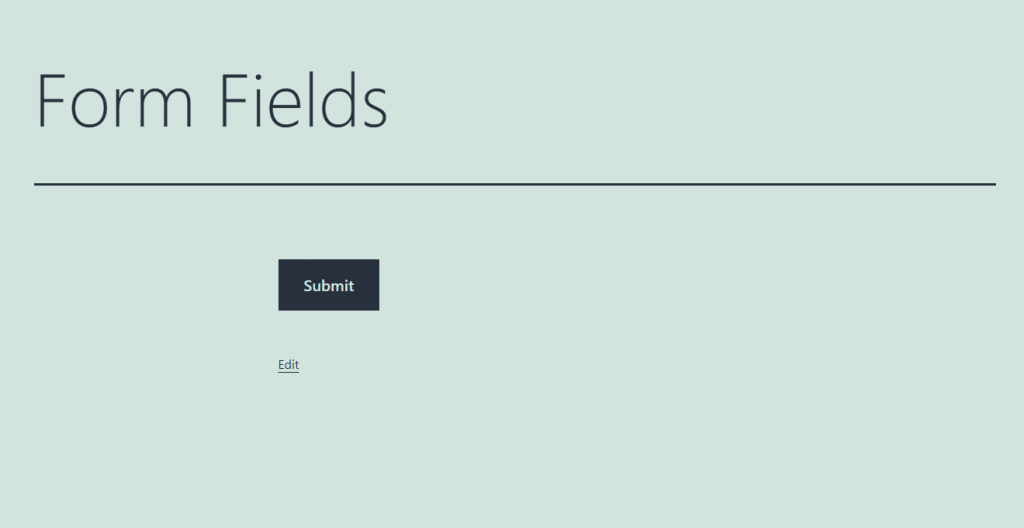 This is the final field of every form – the "Submit" button. Every form can contain only one Submit Field, so if you have already added it, it will be inactive.
Settings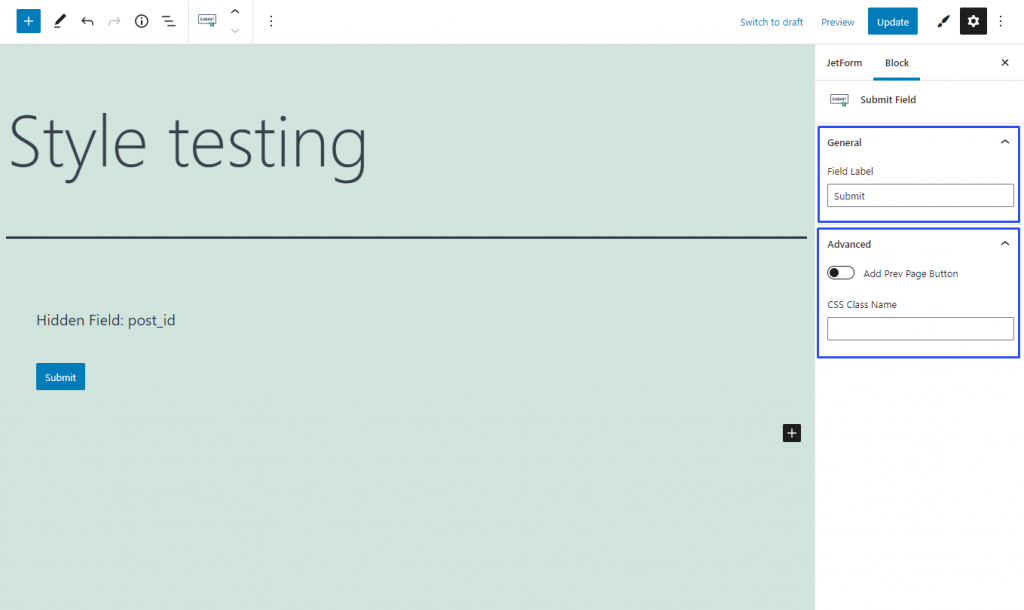 General Settings
If you want to change the button text, you can do it in the Field Label bar. For example, you name it "Subscribe!" or "Make an order".
Advanced Settings
If there are several parts in your form divided with the Form Break Fields, you may want to add a button that will lead the user to the previous page. It is possible by turning on the Add Prev Page Button toggle. The label on the button can be changed in the Prev Page Button Label bar.
Style Settings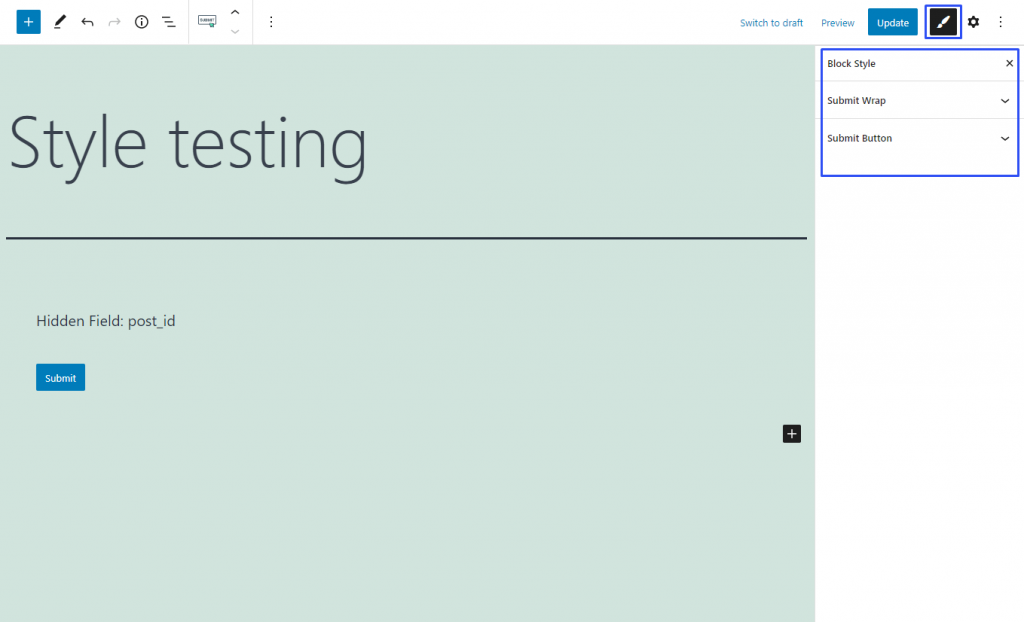 If you have installed the JetStyleManager plugin, the Block Style button will appear in the top right corner of the editing window. Here are the styling settings you can meet there: